Thursday, December 05, 2013
FOR SALE: HUCKEL BEAVER black Mens hat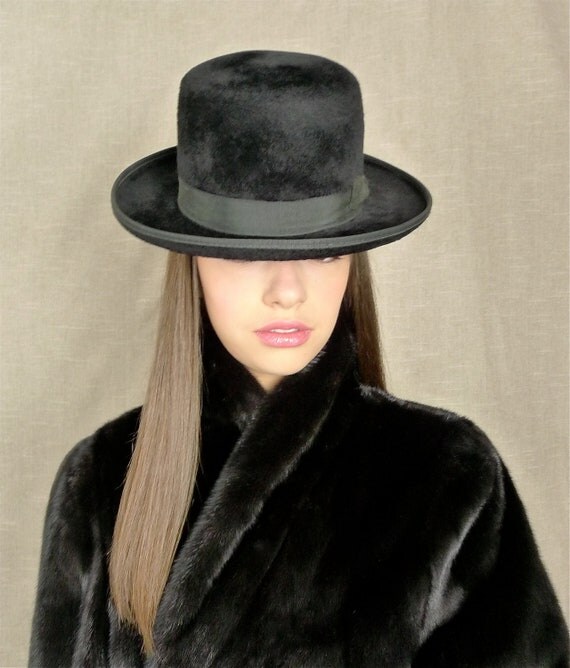 BEAVER 1799 Huckel (This is not a fur felt hat)
Size 22'' which is also a contemporary standard size for a woman. If the hat fits...Wear it!
Believed to have been made in Austria
Leather inside band has an adjustable ribbon to adjust the size.
Satin lined crown
Grosgrain band
2.40'' wide brim
4.25'' high crown
Excellent condition considering the hat is aprox 100 years old!
We are happy to ship worldwide. Please ask for your shipping rate.
http://www.etsy.com/listing/114926733/huckel-beaver-black-mens-hat?ref=sr_gallery_1&ga_search_query=beaver+hat+huckel&ga_order=most_relevant&ga_view_type=gallery&ga_ship_to=US&ga_search_type=all