Tuesday, November 08, 2016
This Ultra-Orthodox Jew Dedicated His Vote to Slain Muslim Soldier Humanyun Khan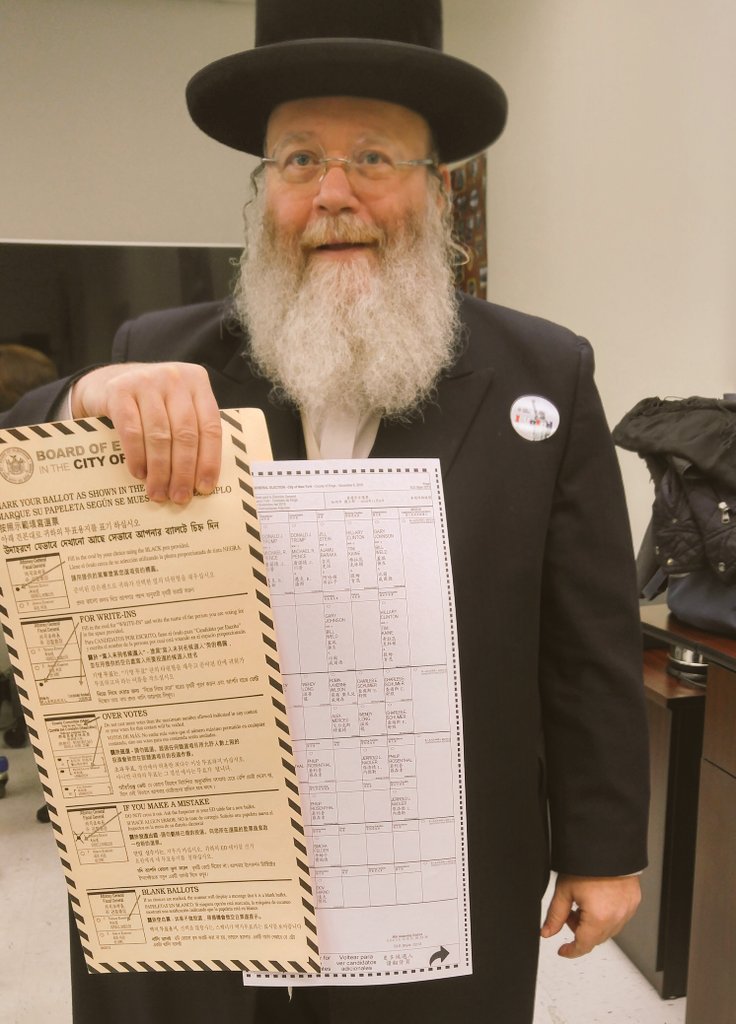 At the end of an election filled with divisiveness, Yosef Rapaport didn't know what to expect when he tweeted that he had dedicated his vote to the American Muslim soldier Captain Humayun Khan — the American Muslim soldier killed in combat whose father Khizr spoke movingly about his sacrifice at the Democratic National Convention. That speech was an extended rebuke to Republican candidate Donald Trump's repeated call to ban Muslims from the United States, after which Trump belittled the family.
But Rapaport shouldn't have worried about how his tweet would be received: His message was liked 4,502 times and retweeted 2,192 times, including by such luminaries as J.K. Rowling, author of the Harry Potter series.
"The people who write me in response," he told the Forward, "it brought me to tears. It's what makes me proud to be an American."
Rapaport, who is a Haredi Hasidic Jew, shared a photo of himself holding a folder carefully masking his completed ballot, alongside a photo of Captain Khan and his gravestone. As an Orthodox Jewish immigrant, he wrote, he wanted to highlight how Captain Khan's "devotion makes (religious) freedom possible."
"Religious freedom and freedom in general is something that's near and dear to my heart," he told the Forward.
In his speech at the convention, Khizr Khan, an immigration lawyer, pulled a mini edition of the Constitution out of his pocket and urged Trump to read it. Afterwards, Trump asked why Humayun Khan's mother hadn't spoken as well, and said that he had sacrificed as well — by working hard.
"I definitely had it in mind that an attack on one religious minority is a threat to my existence in America," Rapaport said. "I feel this extra need to have gratitude towards others [with whom] I probably wouldn't see eye to eye politically."
"It's a fundamental Jewish concept of hakarat hatov, you have to honor the goodness that others did for you."
A number of Twitter users praised Rapaport for lending some much-needed goodness to the stressful climax of the campaign season.
So who's Rapaport voting for? He laughed at the question.
"You don't gotta be stupid to know who I voted for," he said.